Appian
Stand: K26
Assets
Customer Service
Field Operations
Energy Flexibility and Smart Networks
Keynote Plenary Session - Creating The Conditions For Innovation
Keynote Plenary Session - Achieving Net Zero Targets
Other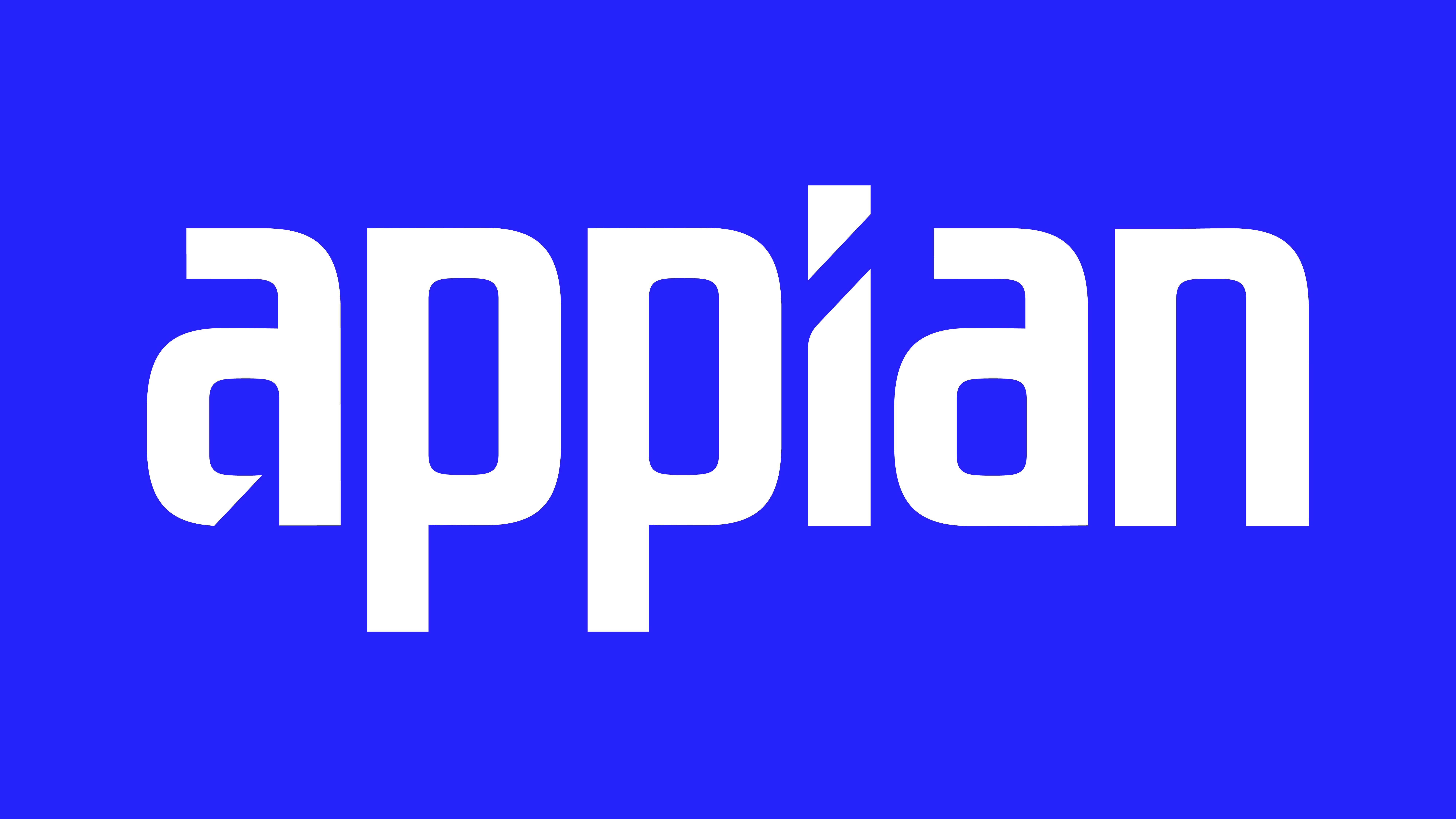 Appian is the unified platform for change. We accelerate customers' businesses by discovering, designing, and automating their most important processes. The Appian Low-Code Platform combines the key capabilities needed to get work done faster, Process Mining + Workflow + Automation, in a unified low-code platform. Appian is open, enterprise-grade and trusted by industry leaders.
Address
24 Martin Lane
London
EC4R 0DR
United Kingdom
Low-code automation will help drive the climate change revolution. Appian is here to help governments, organizations and industry bodies face challenges and realize the opportunities ahead.
Build enterprise apps and workflows rapidly. The Appian Low-Code Platform and solutions maximize your resources and dramatically improve your business results

Today's consumers are increasingly prioritizing environmental, social, and governance (ESG) considerations. Consider these 15 trends as you level up your ESG strategy

Discover how Appian is helping GRDF Power France with a more agile technology platform

Organizations everywhere are facing growing pressure from consumers, investors, and stakeholders to promote more responsible practices. Discover how Appian can help you transform your ESG initiatives.

Utility Week partnered with Appian in an exclusive industry research report on how utility companies are preparing to reach net zero and what digital innovations they're putting in place to get there.

In response to disruption, competitive pressures, and customer needs, energy organizations are shifting their strategic focus to digital technologies and intelligent automation to improve agility.