Caption Data
Stand: H14
Asset management
Information and data services
System integration
IOT/smart cities
AI/Decision Support/Analytics software
Information and data services
Consultancy services
Network monitoring
Low carbon technologies
Systems integration
Smart meter solutions
Pumps and pumping systems
Leak detection/control
Assets
Customer Service
Field Operations
Smart Meters
Energy Flexibility and Smart Networks
Keynote Plenary Session - Creating The Conditions For Innovation
Keynote Plenary Session - Achieving Net Zero Targets
Smart Water Networks
Wastewater Treatment
Water Quality
Other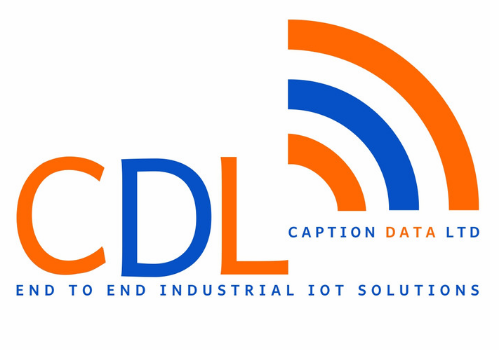 Our mission at Caption Data is to give your business a rapid, seamless, and well supported immersion into IoT. De-risking the implementation of your strategy by utilising the expertise of our highly skilled teams. IoT can add value in many areas in an organisation, so whether you know exactly what you require, or you need our guidance, Caption Data is here to provide that. Caption Data's IoT solutions can in turn help you unlock more touchpoints with your customers. Helping you build stronger relationships with more opportunities. Therefore, Caption Data work closely with you, so that you can work more closely with them.
From hardware and software-as-a-service (dashboards, trends, reporting, and more) through to implementation and support. We provide business and industrial-level remote monitoring solutions.
Water Utilities: Our cloud-based, connected, monitoring solutions help your business unlock the power of its data from field-based sensors. This allows you to manage your water monitoring systems in one place and view the live data from your water network on one international map. Improving customer satisfaction, while increasing efficiency and revenue and reducing costs.
Our solutions are easy to deploy, and configure, transforming the way water networks are monitored. Always get the latest data allowing you to make decisions that could avert damage or faults forming in the network.
Energy: Our smart monitoring devices provide detailed energy usage reporting which allows businesses to monitor the efficiency of their production assets. This provides vital insight into productivity that will help with energy and carbon management.
Using the data provided by our Smarthub energy dashboard allows you to increase productivity and efficiency and reduce costs by eliminating unnecessary power consumption.
The first step to reducing a business's carbon emissions is to know and understand its energy consumption and carbon footprint.
Using energy monitoring solutions provided by Caption Data, you can remotely monitor your company's energy consumption. You can then take the first steps to become carbon neutral.
CDLSmartHub: Our Data Monitoring and Reporting Interface with Live Alerting. Data is not information and information is not knowledge. Getting data to the cloud safely, with integrity checks, getting configuration instructions back to the sensors (e.g. sampling and reporting frequencies) is just the start. Turning that data into useful information for you is the next step – with dynamic charting, customisable hierarchies, user-defined alarm functions, geo-mapping, and intuitive work methods.
This is through server-based algorithms to analyse and interpret information how you want and send you the resulting knowledge specific to your sector with your vocabulary and a drill-down structure to get as close as you wish to the raw data.
CDLSmartHub IoT Dashboard - The platform is the heart of your system! Receive data. Interpret Data. Manage Data. Control Systems. Share Information. Add Value.
Address
Unit 8, Brindley Court,
Unit 8, Brindley Court,
Gresley Road,
Worcester
Worcestershire
WR4 9FD
United Kingdom