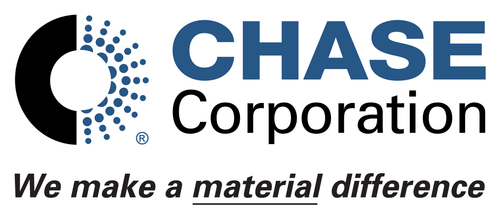 Chase Protective Coatings Ltd
Stand: J44
| Asset Management
| Generation - Advice, Kit and Solutions
Chase Corporation are a leading manufacturer of protective coatings and water proofing membranes for high reliability applications in the pipeline and the construction industry.
For over 60 years we have made a material difference by developing high performance Industrial Coatings, Tapes, Adhesives and Sealants that are marketed under brand names recognized as the most trusted in their respective industries.
| | | |
| --- | --- | --- |
| Tapecoat ® | Royston® | Serviwrap® Maflowrap® Longwrap® CIM® |
Founded in 1946 we have grown to become a leading manufacturer with a global customer base operating in diverse market sectors.
Today we employ over 600 people and continue to grow and strengthen our business through employing a related diversification strategy that combines organic growth initiatives with strategic acquisitions.
Chase Corporation is a leading supplier of field applied coatings and tapes for the global oil, gas, water and wastewater industries. When anti-corrosion and protection are paramount in applications that involve pipelines, Chase has the products and experience to offer superior solutions through its highly recognized and respected brands.
Cold Applied Tapes
UV resistant tapes with integrated primer • Conformable tapes • Overwrap coatings • Below and above grade applications • Mesh backed tapes • Bitumen tape systems • Moulding compounds • Mouldable sealants • Marine tapes • PE & PVC pipewraps.
Liquid Coatings, Epoxy & Polyurethane Systems & Primers
High temperature epoxies • Fast curing epoxies and polyurethane coatings • Damp surfaces epoxies • Wet bond epoxies • Coal tar epoxies • Mastic epoxies • Metallic zinc primers • Cathodic protection primers • Rust inhibiting and holding primers
Petrolatum/Wax Coatings and Tapes
UV resistant and above ground tapes • Coloured Petrolatum wax tapes • Tapes for fittings, valves and flanges. • Profiling putty • Wax paste • Outerwraps and overwraps.
Flange and Valve Corrosion Protection Coatings
For applications on complex pipes, flanges & valves for annual repairs or inspections, a peelable and reuseable coating system.
Marine Coatings
Marine pile protection • Concrete and Steel piles • Irregular and tapered timber pilings • H pilings
Water Proofing Membranes
Below ground membranes for water proofing • Liquid applied chemical resistance coating membranes • Tank & secondary containment linings
Other Products
Rockshield • Exothermic weld protection
Address
Harbour Road
TN31 7TE
United Kingdom