Digital Engineering
Stand: K40
Asset management
Information and data services
Information and data services
Training/education
Consultancy services
Transmission & distribution infrastructure
Assets
Keynote Plenary Session - Creating The Conditions For Innovation
Keynote Plenary Session - Achieving Net Zero Targets
Other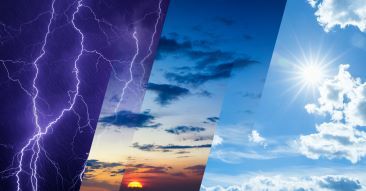 Digital Engineering Ltd is a small company based in the UK with a strong focus on innovative meteorological solutions for the power industry. Our highly skilled and qualified team of meteorologists, data-scientists, engineers and trainers use their expertise to help companies understand, mitigate and manage the impact of the weather and climate change on their business.
We have worked on numerous projects with major network operators both in the UK and internationally and have developed high value intellectual property as a result, using our core skills of weather simulation and modelling to address some of the most important challenges that the industry faces.
Overhead Line Asset Health – The impact of wind induced wear and corrosion on overhead lines are modelled in order to prioritise inspections and help to justify asset life extensions.
Demand analytics – Electricity demand is skewed by extreme weather events. Correcting for the effects of weather allows distribution companies to better forecast the future requirements of their networks.
Static Line Rating analysis – Post fault line ratings generally consider weather data at a global level. By using higher resolution weather data, transmission and distribution companies can get a better understanding of the risk and resilience of their network.
Renewable Integration – Renewables tend to generate at the same time and in the same location, this can put transmission systems under stress. By modelling supply and demand under different future energy scenarios, these problems can be better understood, and solutions can be developed.
Renewable Forecasting – Renewable generation creates operational challenges on a day to day basis for system operators. Credible, reliable forecast of renewable generation can help manage these challenges.
Weather and Climate training courses - From open-to-all virtual webinars offering options from an introduction to meteorology and climate change, to technical discussions of simulation and modelling, to corporate bespoke training for groups of senior engineers, our courses are designed to help you understand how the weather impacts your business.
Temperature Forecasts - Designed for Ambient-Adjusted Ratings - In order to more efficiently operate the American transmission grid while keeping costs affordable for consumers, FERC approved a final rule to improve the accuracy and transparency of transmission line ratings. Transmission providers are having to use ambient-adjusted ratings as the basis for evaluating near-term transmission service. We have designed a forecast specifically for ambient-adjusted ratings.
Address
Newminster House
27-29 Baldwin Street
Bristol
BS1 1LT
United Kingdom