DNV
Stand: L42
Asset management
Electric Vehicles
Training/education
Consultancy services
Standards/certification/auditing
Analytical/laboratory equipment and services
Smart meter solutions
Valves and flow control systems
Pipes, pipelines and drainage solutions
Leak detection/control
Corrosion control/Protective coatings
Assets
Energy Flexibility and Smart Networks
Keynote Plenary Session - Achieving Net Zero Targets
Heat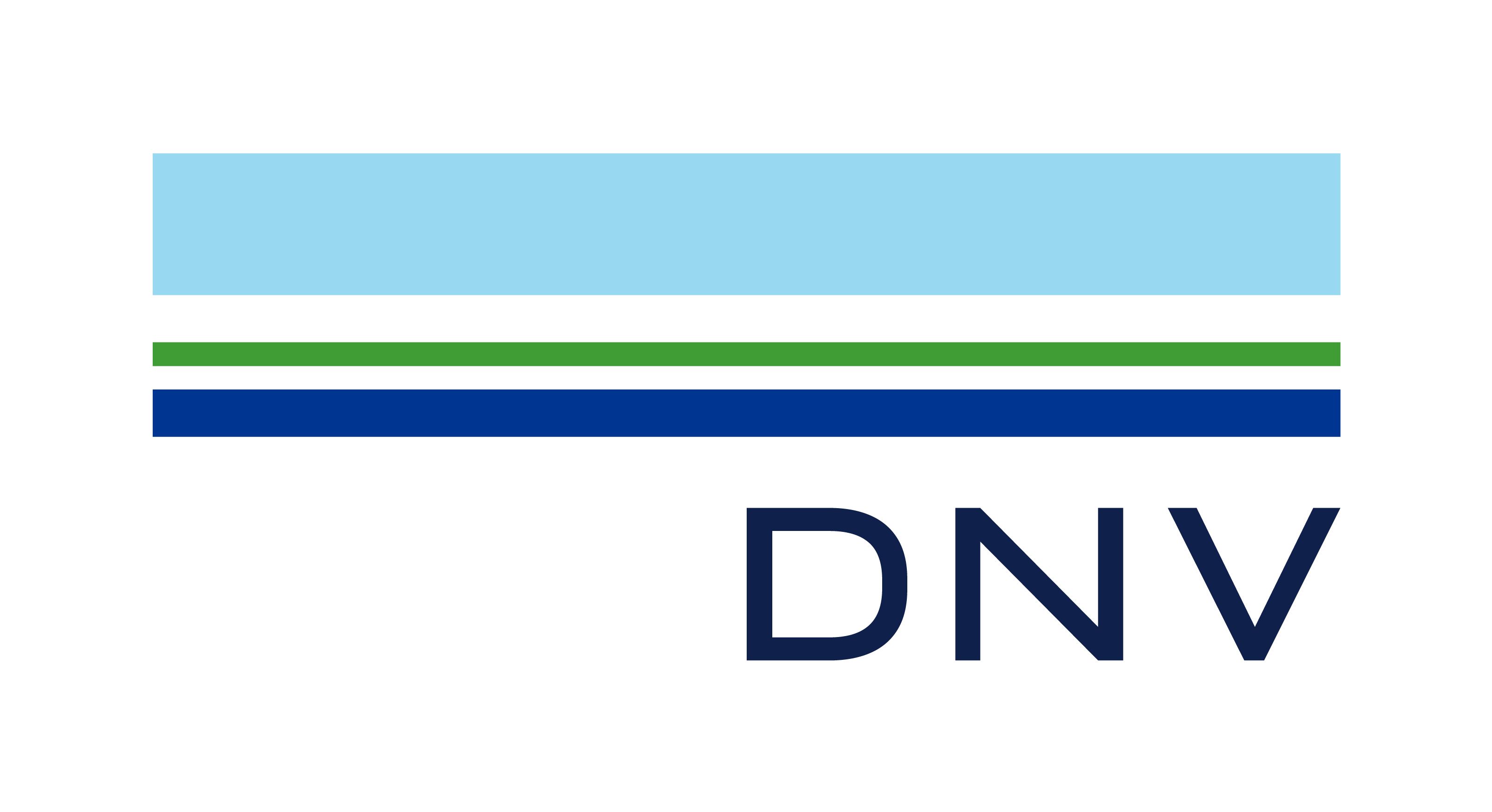 DNV is an independent assurance and risk management provider, operating in more than 100 countries, with the purpose of safeguarding life, property, and the environment. As a trusted voice for many of the world's most successful organizations, we help seize opportunities and tackle the risks arising from global transformations. We use our broad experience and deep expertise to advance safety and sustainable performance, set industry standards, and inspire and invent solutions.
In the energy industry
We provide assurance to the entire energy value chain through our advisory, monitoring, verification, and certification services. As the world's leading resource of independent energy experts and technical advisors, we help industries and governments to navigate the many complex, interrelated transitions taking place globally and regionally, in the energy industry. We are committed to realizing the goals of the Paris Agreement, and support our customers to transition faster to a deeply decarbonized energy system.
Address
4th Floor, Vivo House
30 Stamford Street
London
SE1 9LQ
United Kingdom
What can be done to fully understand the performance of your wind farm and ensure that its value it maximized??

How can you manage the complexity of energy markets and navigate the energy transition?

Floating offshore wind is opening new possibilities for wind power location and is predicted to grow from 100 MW today to more than 260 GW by 2050.

How can we realize the ambitious offshore wind targets in just 10 years?

Floating foundations for the future. Risk management company DNV is tapping into the potential of offshore wind farms to source renewable energy.

In an era where unicorns and mega-tech companies already seemingly appear overnight, what does the next decade hold for us? T

THIS ANNUAL OUTLOOK, NOW IN ITS FIFTH EDITION, PRESENTS THE RESULTS FROM DNV'sINDEPENDENT MODEL OF THE WORLD'S ENERGY SYSTEM.
DNV's online digital twin is the most advanced and comprehensive wind operations analytics solution, giving you 24/7 access to data driven insights to reduce costs, extend life and maximize production

DNV's global renewables benchmarking service provides key insights, enabling you to extract more value from your assets.

Learn about our core renewables energy analytics services.

Our Electrical engineering experts have in-depth knowledge of grid connections, fault diagnosis and regulatory compliance.

Our core technical service offers expertise in managing the engineering challenges of civil and geotechnical design, as well as the construction of onshore wind and solar PV plants.

Maximize the value of energy with accurate power forecasts.

Learn about DNV's wind turbine expertise.

Learn about DNV's solar experience.

Enabling innovation, mitigating risk and delivering new products safely to market faster

DNV - The Technical Advisory to the Pipeline Industry Pipelines and facilities services

Our services at a glance