Manufacturing Technology Centre
Stand: K36
Assets
Field Operations
Keynote Plenary Session - Creating The Conditions For Innovation
Keynote Plenary Session - Achieving Net Zero Targets
Heat
Wastewater Treatment
Other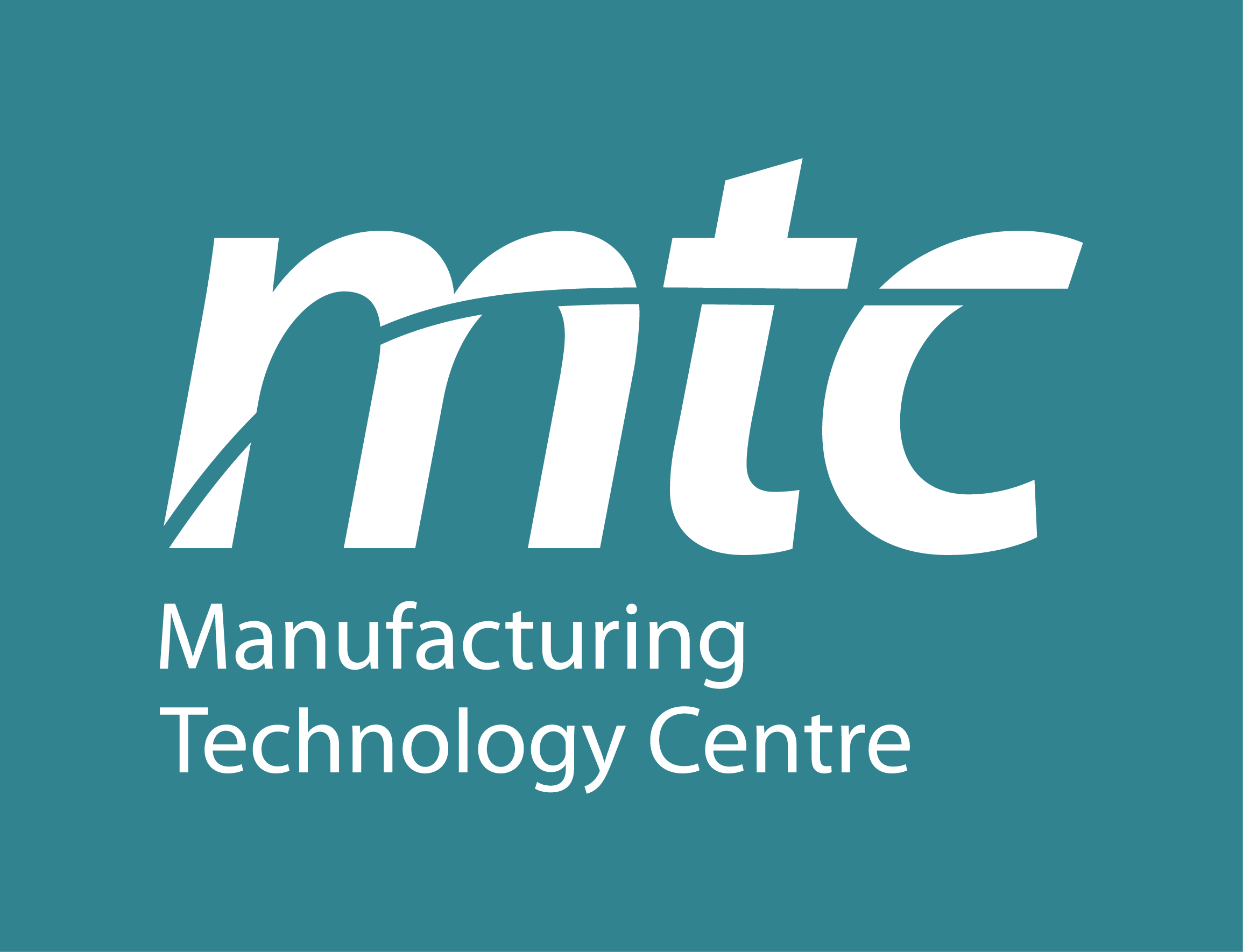 IMPROVING EFFICIENCY IN UTILITIES THROUGH ADVANCED MANUFACTURING TECHNOLOGIES
The Manufacturing Technology Centre was established to prove innovative manufacturing processes and technologies in an agile environment in partnership with industry, academia and other institutions.
With 100 industrial members including some of the UK's major global manufacturers, the MTC aims to provide a competitive environment to bridge the gap between university-based research and the development of innovative manufacturing solutions.
The MTC houses some of the most advanced manufacturing equipment in the world. Alongside market-leading expertise, this creates a high-quality environment for the development and demonstration of new technologies on an industrial scale.
How we can help:
The MTC is here to support manufacturing companies, from SMEs to global giants, through supply chain development and innovative R&D
We can help you improve your quality, capability and cost competitiveness by applying our experience and proven technology from other sectors
We can work with you to develop world-leading manufacturing processes and technologies
We have production-scale facilities and manufacturing expertise to help you reduce lead time, improve quality, reduce costs and develop new capabilities.
Address
Manufacturing Technology Centre
Pilot Way
Ansty Park
Coventry
CV7 9JU
United Kingdom
WhiskHy project awarded £2.94M to advance high pressure zero emission hydrogen technology.

The UK-based Manufacturing Technology Centre has underlined its net zero credentials by supporting Australian giant Fortescue Future Industries (FFI) in its goal to produce 15 million tonnes of green ...