Terranova and Arcoda
Stand: G40
Information and data services
System integration
GIS/fleet management/vehicles
Workforce mobile technology
Call centres/billing
IOT/smart cities
CRM/CIS & cloud technology
Filtration and screening
Odour/nuisance control
Professional services
Analytical/laboratory equipment and services
Smart grids
Network monitoring
Low carbon generation and connections
Low carbon technologies
Network operations, communications & IT
Smart grid solutions
Systems integration
Transmission & distribution infrastructure
Metering
Smart meter solutions
Infrastructure
Drives and controls
Valves and flow control systems
Leak detection/control
Corrosion control/Protective coatings
Maintenance services
Assets
Field Operations
Smart Meters
Energy Flexibility and Smart Networks
Smart Water Networks
Other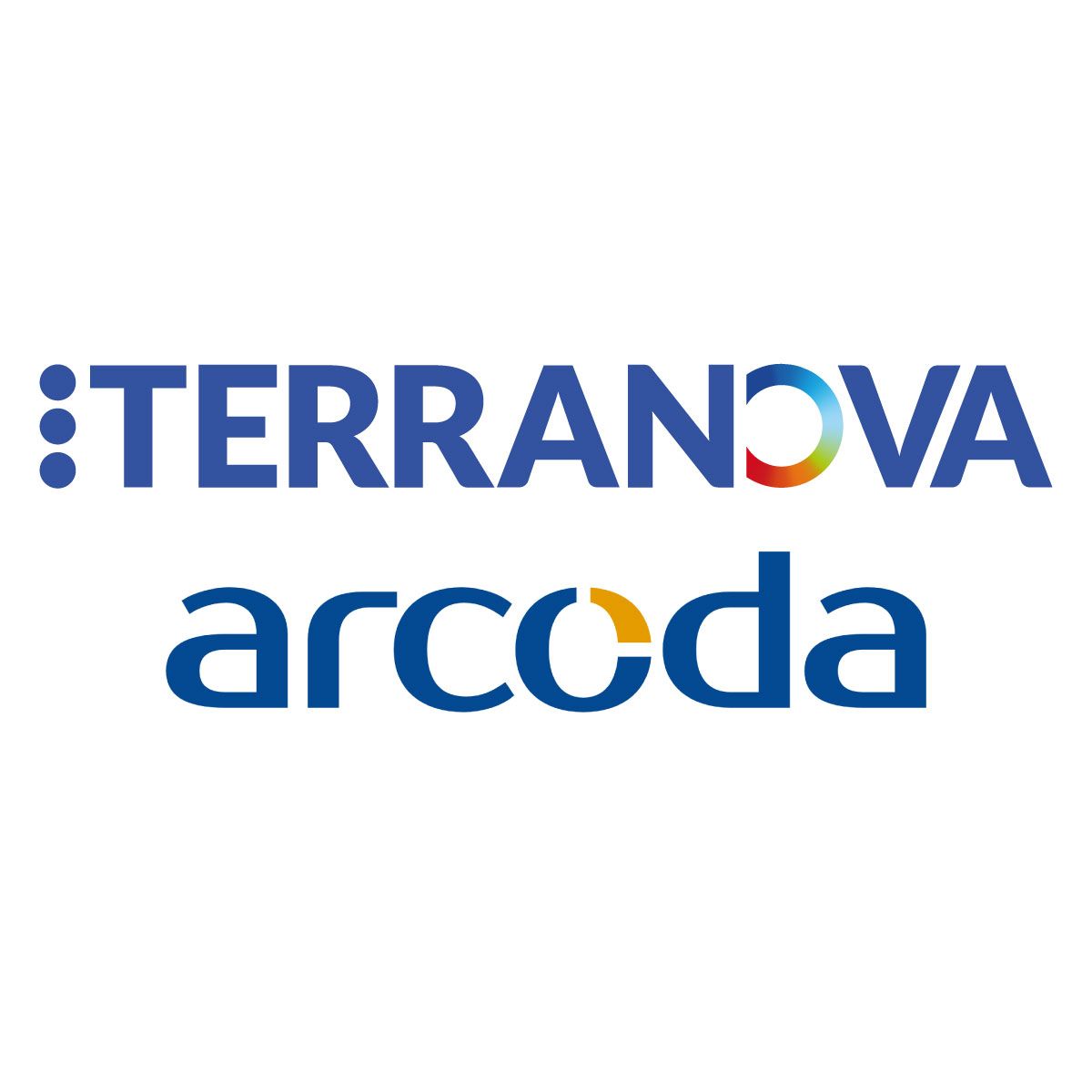 TERRANOVA | Innovations for Utilities
Since 2001 Terranova has gone on to become a leading software supplier into the gas, electric and water sectors. We are innovators. We create solutions. We take complex processes and make them simple.
Terranova helps utility companies advance their digitalisation and net-zero journeys in areas of smart metering, smart grid (gas shrinkage), and smart workforce management, via solutions that support sustainable goals.
At the heart of this success is our approach to technology which we call the 'Terranova Way'. It is rooted in the belief that IT should positively enable your business. With continuous investment in research and development, our stand-alone solutions are created to be easily integrated into existing suites in order to meet even the most complex demands of your digitalisation journey.
Today Terranova serves over 300 valued customers and our reach extends globally into 80 countries.
To schedule a meeting, contact us from the button below.
ARCODA | Your digital transformation partner
Since 2007 Arcoda has partnered with Utilities to overcome the challenges of digital transformation. Our customers include small enterprises right up to global multinationals, who have all aspired to reach new heights in operational excellence. The key to their success has been our commitment to providing tomorrow's technology, today. This is underpinned with solid and lasting partnerships that are rooted in our passion to overcome problems using innovation. As the physical workplace changes, our mobile software has helped support the transition out of the office and into the field. Our vision is to support field-based teams to achieve greater impact, better collaboration, and enhanced productivity with the right software tools to get the job done. We have helped our customers deliver positive and lasting results, which is why more companies are choosing Arcoda as their natural partner when managing the daily complexities of distribution networks. Whether you are performing scheduled maintenance or emergency response without network connectivity, be assured that Arcoda is with you every step of the way with versatile, intuitive, and reliable mobile software.
To schedule a meeting, contact us from the button below.
Haven't registered yet? Redeem your Free Pass:
https://registration.gesevent.com/survey/39gvubjng5y1p?actioncode=NTWO000191XNU&partner-contact=3a7biw7ujrj3s&partner-invite=10krtbm4jihew
Address
Spartan Close, Leamington Spa
Warwick
Warwickshire
CV34 6RR
United Kingdom
Enable your digital journey by innovating smart metering processes with a device agnostic platform 

Experience an on-site full digital interaction with all smart meters 

Build your net-zero smart grid enabling innovative processes with a device agnostic platform

Increase your Work Force productivity with a sustainable experience

Arcoda Next is the highly versatile field-based information management system for utilities
LIFE 13 - OVERVIEW : Using smart grids for sustainable pressure management and leakage control of natural gas distribution

Terranova is pleased to present our latest customer success story featuring Edyna, the largest electricity distributor in Italy's South Tyrolean region. This case study will highlight their ambitious ...