Boost customer engagement with bots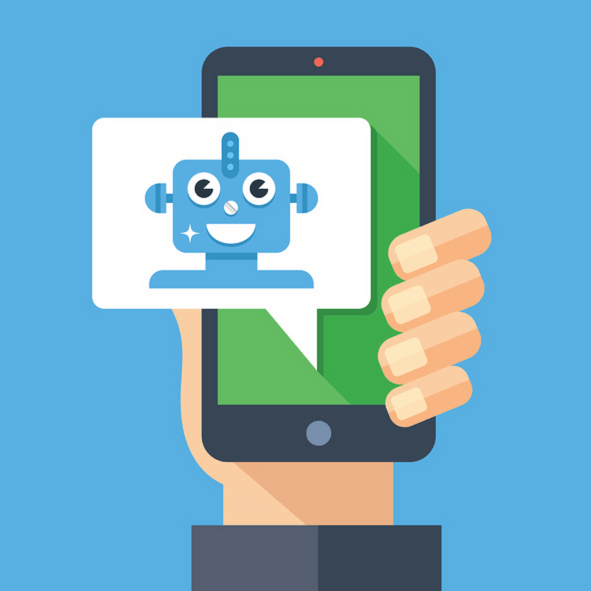 By Andy Berry, VP EMEA, Software Solutions, Pitney Bowes
Digital disruption isn't new to the utilities industry, but it's fair to say it's been a bumpy ride. The industry has been tasked with delivering growth and streamlining costs against a backdrop of significant change: upgrading legacy infrastructure, shifting millions of customers to digital billing platforms, rolling out smart meters and managing the reams of data generated, while delivering against stringent regulatory and environmental requirements.
The biggest challenge lies not just in the industry's ability to respond to disruption: it is doing so while delivering a connected, relevant customer experience. By 2020, customer experience is expected to overtake both price and product as a key brand differentiator1, so companies can't afford to get it wrong. Negative experiences can quickly be made public across social networks, damaging a company's reputation and performance within seconds.
The Energy Switch Guarantee is adding further pressure on utility providers to deliver an improved customer experience, empowering consumers, increasing choice and stimulating competition. February 2018 saw over 660,000 customers switching electricity supplier, according to Energy UK2. This is the highest-ever number of switches in a single month, as consumers move to small and mid-tier providers, seeking improved value and service.
Utilities firms turn to a new wave of customer engagement solutions
Providing a connected, engaging customer experience is vital to the future of utilities firms, and companies are looking to the new wave of intelligent, highly personalised digital Customer Engagement Solutions to deliver this, from interactive personalised video and smart speakers to messaging platforms. Today, six of the ten3 most used applications are messaging applications. With research4 revealing that 69% of consumers prefer chatbots for quick communication with brands, companies can't afford to ignore this demand.
Chatbots enable customer communication on messaging channels using automated, guided conversations, boosting the customer experience by allowing customers to seek answers and advice in real-time, 24 hours a day, seven days a week. Directing customers to relevant information using chatbots answers queries in real-time, reducing the burden on call centres, improving response times and enabling effective resource planning.
Industry leaders trial chatbots
Opus Trust Marketing are specialists in intelligent, connected communications, delivering secure, personalised customer communications for over thirty years. With many clients in the utilities industry who rely on Opus Trust Marketing to deliver the highest levels of integrity, the company has been trialling EngageOne Converse chatbot software, from Pitney Bowes. One of its major advantages, they say, lies in the ability of customer experience and marketing teams to make changes to the bot themselves, quickly and easily, so they can stay flexible, responsive, and guided by the customer at all times.
Opus Trust Marketing's acting CEO Rob Alonso said, "We're using EngageOne Converse in two ways: firstly, for our own clients, so we can respond to them more effectively and dynamically. We can create engaging conversational experiences hosted on our website that direct our customers to the information they need, in real-time, answering queries on topics like epayslips for example. Secondly, we're extending our physical and digital product portfolio so our clients can offer EngageOne Converse to their own customers, helping them meet customer demand in an innovative and relevant way. Initial feedback has been overwhelmingly positive, and we love that Marketing and Customer Experience staff can make ongoing changes to the conversation in a few minutes, not days or weeks, without relying on an IT team or a third-party vendor."
Visitors to Utility Week Live can find Opus Trust Marketing showcasing the solution on stand D49 at the show, which takes place from 22-23 May 2018 at the NEC, Birmingham.
In addition, Pitney Bowes will be partnering with Espire Infolabs, a global IT services company specialising in digital and customer experience transformation at the event, where visitors to stand D12 will be able to experience the complete Pitney Bowes' suite of powerful, effective digital customer engagement solutions.