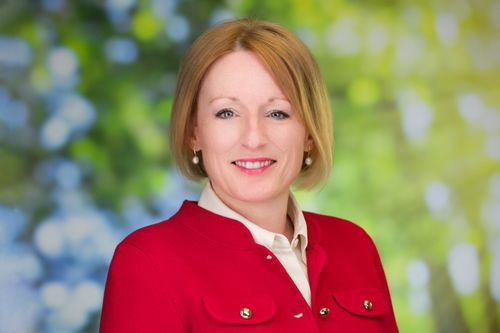 Cordi O'Hara
Currently President of National Grid Ventures, Cordi O'Hara will become President of National Grid Electricity Distribution on 1st April.
As President of National Grid Ventures, Cordi is responsible for the development, financing, construction, and operation of large-scale clean energy assets across the UK and US, including electricity interconnectors, onshore & offshore wind, solar generation, and competitive transmission.
National Grid Electricity Distribution is the UK's largest electricity distribution network, serving more than eight million customers across the East and West Midlands, South West, and South Wales. Working across a distribution area of 550,000 square kilometres, over 6,500 committed colleagues provide a safe and reliable electricity network that keeps power flowing to homes and businesses across the region.
Cordi has more than 20 years' experience in the energy industry, managing key relationships with government officials, regulators and customers. She has overseen transformation to improve the customer experience across the National Grid businesses in the United States and the United Kingdom. She is a fellow of the UK Energy Institute in 2016, acknowledging her significant experience in UK and European energy markets and networks, and was awarded an OBE in 2019.
Prior to joining National Grid, Cordi worked for Centrica, the largest UK energy retailer in a variety of commercial and operational roles, including serving 11 million customer accounts in the United Kingdom.