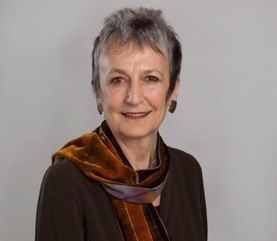 Dame Julia Unwin
Non-executive director
,
Yorkshire Water
Dame Julia Unwin is an experienced non-executive, speaker, consultant and mentor.
She was the Chief Executive of the Joseph Rowntree Foundation for a decade until the end of 2016.
In 2017 she launched and chaired the Independent Inquiry into the Future of Civil Society in England, which reported in November 2018, and held a fellowship with Carnegie UK Trust 2017/18 considering the role of kindness in public policy.
She has written and spoken extensively on issues relating to philanthropy, governance, the voluntary sector and its relationship with government. Her publications include 'Why Fight Poverty?', 'Kindness, Emotions and Relationships', the 'Blind Spot in Public Policy Making' and 'The Grant Making Tango'.
She is currently a non-executive director of the Mears Group PLC and of Yorkshire Water. She is Inaugural Chair of Smart Data Foundry based at Edinburgh University. She also chairs the Board of Governors at York St John University.
In 2010 Dame Julia was awarded the Outstanding Leadership Award in the Charity Awards and has received honorary doctorates from three universities. In the 2020 New Year Honours she received a DBE. For more information about Julia please visit her website: www.juliaunwin.com