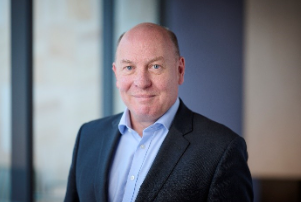 Fintan Slye
Fintan Slye is Executive Director of the Electricity System Operator, National Grid.  Prior to joining National Grid, he was CEO of the EirGrid Group, the electricity transmission system operator and market operator in Ireland and Northern Ireland. He led a process of significant change within the company which included a programme on integrating renewables onto the Irish electricity grid and a new approach to public consultation and engagement.
He has served as Vice-Chair of the Board of Entso-e (the European organisation for Transmission System Operators) and is a Fellow of the Institute of Engineers Ireland.
He also worked for McKinsey supporting clients across Ireland, the UK and Europe, as well as holding roles in ESB National Grid and ESB International. 
He is a graduate of University College Dublin, from where he holds a Masters in Engineering Science and an MBA.
He has a deep knowledge of the industry and is passionate about decarbonization, and was proud to announce (on 1st April 2019) the ESO's ambition to operate the system with zero carbon by 2025.