Badge Meter enhances smart water capabilities with acquisition of Syrinix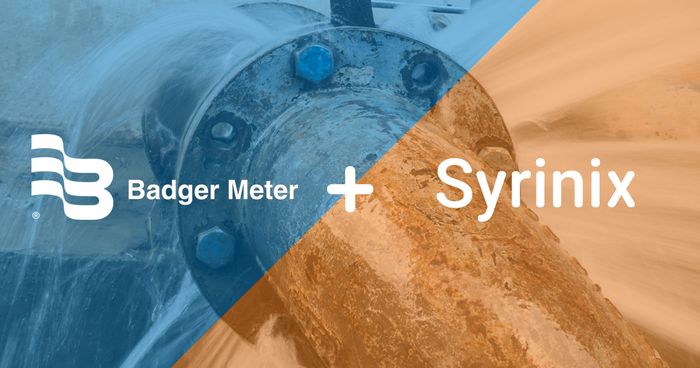 Milwaukee, WI, January 5, 2023 – Badger Meter, Inc. (NYSE: BMI) today announced the acquisition of Syrinix, Ltd., a privately held provider of intelligent water monitoring solutions, for £15 million, funded with available cash.
Founded in 2010 and headquartered in the UK, Syrinix specializes in high-frequency pressure monitoring and leak detection within water distribution and collection networks. Its remote network monitoring equipment and cloud-based software platform deliver data, customized alerts and insights that empower customers with real-time asset monitoring to reduce water loss and improve asset life.
Kenneth C. Bockhorst, Chairman, President and Chief Executive Officer, Badger Meter, stated, "We are pleased to add the hardware-enabled software capabilities of Syrinix into our smart water solutions portfolio. Leveraging our industry-leading ORION® Cellular endpoints and BEACON® software, we continue to expand our comprehensive digital solutions to operationalize real-time data into actionable insights that improve efficiency, resiliency and sustainability. I look forward to working alongside the talented Syrinix team to further our aim to preserve the world's most precious resource."