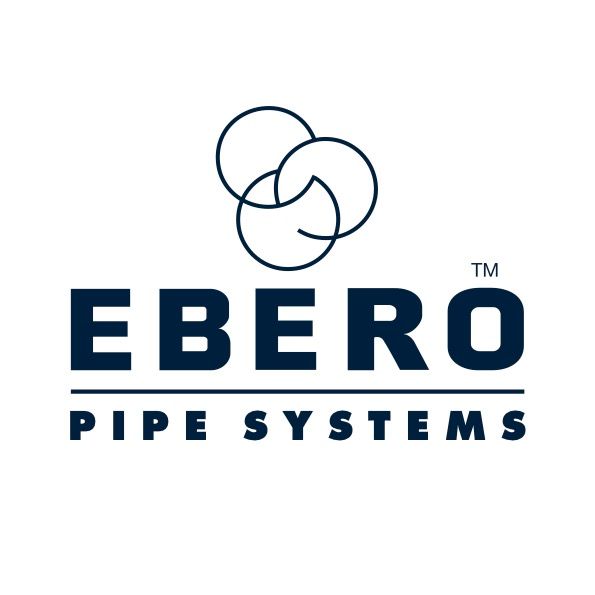 The supply of water and gas as well as the disposal of wastewater are the basic requirements for a functioning infrastructure. The providers depend on secure service, emergency management, logistics and just-in-time delivery. That's why we are the reliable technical trading partner with our core competencies – consulting, products, and logistics.Partner for technical infrastructure

As an innovative service provider, we meet the constantly growing requirements of our customers.

With the UK's network of Logistic Providers and large warehousing needs still rising, along with the increasing number of online trading entities on the increase, all of whom are dependent on efficient watertight warehouses and industrial facilities. EBERO see themselves as an important partner in the supply solutions, to new system constructions or the maintenance of the existing systems by construction companies in a range of materials and specifications. We have the expertise to deliver solutions to sites nationally.

The demands on media and technology are constantly increasing. With the high-tech fiber-optic network, in addition to high Internet speeds, 3D television and high-definition films can be received without any problems. The expansion of fiber optic networks is a promising market and at the same time a prerequisite for smart metering. FTTH and Smart Metering are strongly expanding technologies both nationally and internationally.

Renewable energies are our future. They need smart grids to enable a more flexible and secure energy supply. For example, when smart grids are installed, consumers are using smart metering systems that provide transparency in terms of energy consumption and the ability to regulate energy costs over current power consumption. We are particularly active in this segment, driving innovation and developing new concepts with our customers and suppliers. We always strive to develop and offer not only cost-effective, but also efficient and, in particular, sustainable solutions.

Hauff-Technik is among Europe's­ leading manufacturers of cable, pipe and line entries and EBERO Pipe Systems is very proud to be a technical partner.

Together we provide of completely reliable sealing systems and find the best possible solution for every requirement. Including yours.

Our proven and tested standard sealings HRD-SG and HRK-SSG are split rubber press seal systems which can also be used when cables are already laid. Thanks to the integrated segmented rings the adaptation to the cable/supply line diameter can easily be done on site.

THE HAUFF TECHNICAL PLANNING TOOL

We provide you with quick and reliable support in selecting the right sealing solution for your project.

Simply answer a few short questions regarding the number of cables, pipe diameter, wall thickness etc. and you will receive a complete package including the ideal products with tender specifications.

SAVE THE CONFIGURATION

The planning tool saves your currently selected configuration in this browser automatically. This means that you can continue your planning later, if necessary.

You can also delete the current configuration and start again from the beginning.
Address
Units 1 and 2
Carrwood Road
Chesterfield Trading Estate
Chesterfield
Derbyshire
S41 9QB
United Kingdom