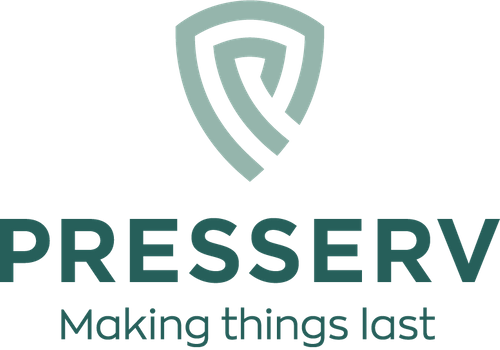 Presserv Ltd
Stand: H46
| Asset Management
| Infrastructure - Contractor/ Engineering Consultancy
| Smart utilities
Were you aware that corrosion and the manufacture of steel to replace corroded steel costs the UK £55 Billion per annum?
The Presserv Group are a specialist corrosion mitigation provider. We deliver clean, sustainable corrosion solutions that also deliver with our customers net zero, waste reduction and sustainability objectives. We utilise technologies that are solvent-free and require little or no surface preparation.
Our STOPAQ™, visco-elastic coating needs minimal surface preparation and will protect pipework and structural steelwork for a guaranteed minimum of 30 years. Typical examples where STOPAQ™ is used in the Utilities and Process sector are:
Condensed, (wet) pipeline
Jetty piles – below water, splash zone and atmospheric applications
Pipe-in-pipe application
Preventing leaks in pipework and construction materials
Water treatment plant mitigation
Bridges and pipe crossings
Protecting concrete from degradation
Corrosion protection for tanks and vessels
Unlike conventional coatings, (paints), STOPAQ™ is applied as a wrap and has zero impact on the environment due to minimal waste, no spillage and no solvent.
Videos
STOPAQ® Subsea systems protect (sub)merged objects against the influence of (salt) water and bacteria and can easily be applied by divers or ROV's.