VTScada by Trihedral
Stand: C24
Information and data services
System integration
IOT/smart cities
AI/Decision Support/Analytics software
CRM/CIS & cloud technology
Cyber security
Information and data services
Network monitoring
Flood management/suds/stormwater mgm
Energy Flexibility and Smart Networks
Smart Water Networks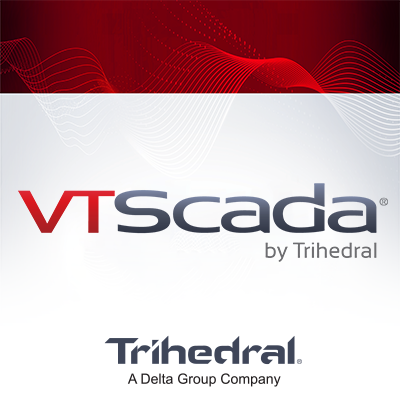 For over 30 years, VTScada has been our only product and our singular focus. We designed VTScada to remove frustration at every stage of the SCADA/HMI software life cycle; from pricing and licensing, to development and support. Our unique architecture integrates all core SCADA components into one easy-to-use package so you can start creating advanced monitoring and control systems in minutes.
Address
Glover Pavilion
Campus 3, Aberdeen Innovation Park
Balgownie drive, Bridge of Don
Aberdeen
Scotland
AB23 8XE
United Kingdom
This is a quick and easy way to get started using VTScada. In just minutes, VTScada trainer Andrew Harvie shows you how to create applications, connect to I/O, and draw values to your screen.
What began as the world's first reactive programming languages developed into VTScada, an award-winning all-in-one HMI and SCADA software platform for industrial applications of any size.