ATEX HAVMETER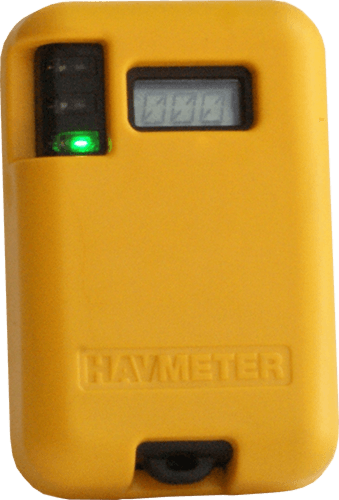 ATEX certified
The ATEX HAVmeter is designed and manufactured to the requirements for Intrinsically Safe apparatus for potentially explosive atmospheres to comply with European ATEX and International IECEx directives required for potentially hazardous and explosive environments.
Simplifies and aids risk reduction plans
The Reactec Analytics Platform monitors in real-time, worker exposure using the HSE points system. It also provides practical and useful information to help implement and measure the most effective actions to support HSE guidelines.
Brings together all duty holders
Through using the ATEX HAVMETER and Reactec Analytics reports, responsibility and awareness is shared with team leaders, depot and project managers. Providing unlimited access to easy-to-understand reports both online or by email, all duty holders can remain actively involved in risk reduction activity on a daily and management review level.
Reduces uncertainty of exposure
The Reactec Analytics Platform removes the uncertainty of tool use by tracking exact trigger time of tools used and by which operators. An ATEX HAVMETER can also be personalised to support operators on reduced points due to medical issues. The ATEX HAVMETER measures variations in tool vibration magnitudes across work schedules and operators to help identify a more representative risk, poor tool performance and utilisation.
Streamlining vibration monitoring means more time to reduce exposure
The HAVmeter completely automates the entire monitoring and reporting process. With easy access to operator exposure level records and tool usage, managers can utilise their time to proactively manage HAVs exposure risk with more accuracy and efficiency than a manual system.