CRACKERJACK™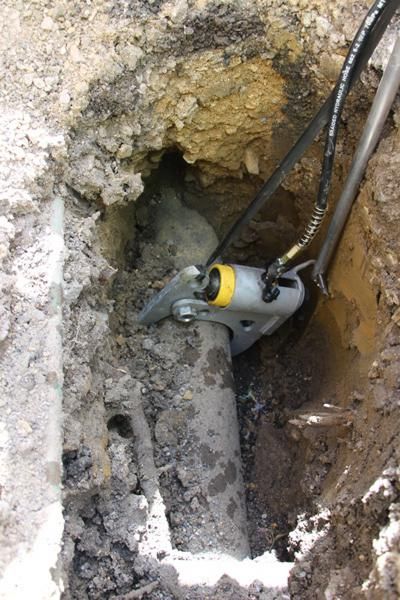 Benefits
Fits all diameters from 3" to 6" with a simple adjustment
20 tonnes of break-out force cracks a 6" main in minutes
Low cost compared with existing mechanical tools
Safe for use on inserted mains – controlled break out avoids damaging internal PE
Lightweight (15kg) and easy to handle
Set up takes moments – no need to enter the trench
Avoids the safety risks of using podger bars or sledge hammers
Minimum excavation required – needs only 75mm either side of the main
Ideal for Live Mains Insertion
The Crackerjack™, including the main cracking unit and the converter pump, weighs in at just 15kg, making it an easy lift for one person.
It is fitted with integral hose lines for air intake and hydraulic output. A two metre pneumatic hose is supplied to attach to the site compressor hose.
A further 20 metre extension airline hose reel is included with the kit which allows the Crackerjack™ to be operated up to 30 metres away from the compressor. The Crackerjack™ is highly robust to withstand rugged conditions on site and is designed to be relatively maintenance-free.