08 May 2018
Semmco LPS Training & Courses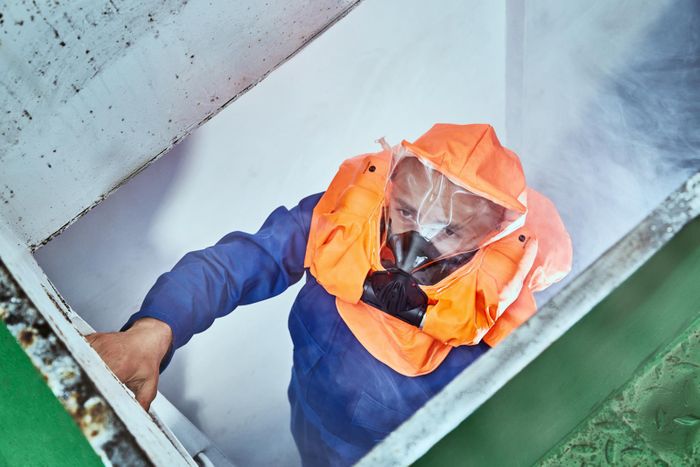 Semmco's Life Protection Systems HEAD Set range was created to protect individuals from irrespirable atmospheres during escape.
The revolutionary design of the HEAD products provide a safe and constant supply of oxygen so that the wearer can breathe and work or rescue personnel in a contaminated or potentially dangerous atmosphere whilst not carrying a bulky compressed air tank.
In addition to supplying our HEAD products we offer a full training service to our customers around both the safe use and long term care of the product.
Train the trainer
Is this a new product for your team? Is your training out of date? Do you have new staff? Do your colleagues still have confidence to use HEAD products? Have you had any user errors? For all of these reasons, we offer our 'Train the Trainer' course.
Max of 20 attendees
Head set is demonstrated so that donning, doffing, mechanics and maintenance are fully understood
Questions & Answer session
Become a certified trainer
What you need for your course
A minimum of 4 training sets including at least 2 alarm trainers
Classroom or suitable training space*
Projector *
*Semmco can arrange this for you if required
NB All training courses are subject to the training engineer's travel expenses which be quoted on request.
Training Products
We can supply our range of training hoods and alarm trainers for your courses either run by Semmco or for you to give training after attending one of our courses. We can also supply a hood replacement if your training equipment is damaged; we will replace the entire orange hood seen on the set in the bottom row left hand picture above. This service also includes replacement of the latex neck seal.
---
Part No.: 802.000.14 HEAD10 Training Set in yellow Bandolier/Carry Case
Part No.: 802.001.25 HEAD15 Training Set in blue Bandolier/Carry Case
Part No.: 802.005.04 HEAD15 RPE/CSRE Training Set Hood Replacement
Part No.: 802.001.08 HEAD15 RPE/CSRE Demo Unit in blue Bandolier/Carry Case
Part No.: 802.001.25 HEAD15 RPE/CSRE Training Set in blue Bandolier/Carry Case Part No.: 802.002.03 HEAD6 Training Set in yellow Bandolier/Carry Case
Part No.: 802.001.26 HEAD Alarm Trainer
Part No.: 000.800.01 Full Day HEAD15 RPE/CSRE Training Course
Part No.: 000.800.05 Half Day HEAD 10/15/30/6 Training Course
Part No.: 000.800.01 Full Day HEAD10/15/30/6 Training Course
Revalidation and refurbishment on request