SMARTester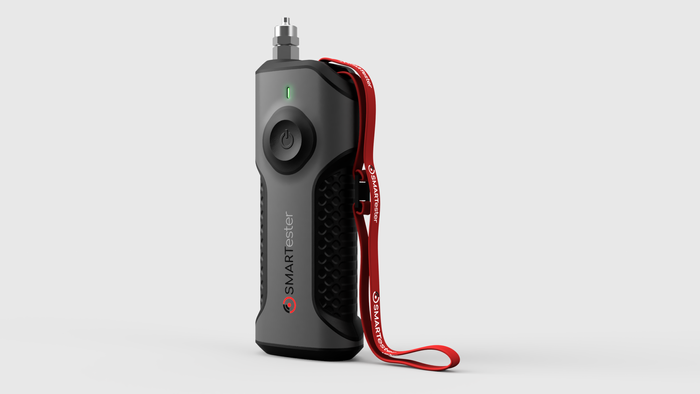 The SMARTester system provides you with a searchable bank of definitive test evidence, giving you the reassurance of absolute traceability. Ideal for smart metering, upstream and downstream of the meter.
Drive competency with the system, which accurately records every step of a test process, making tests smarter and engineers confident that their good practice can be verified. SMARTester guides engineers through industry test stages, guaranteeing compliance and protecting the engineer.
With an abundance of accurate and searchable test evidence, the SMARTester system has the potential to reduce compliance investigation times, saving you time and money. EDF, one of the largest suppliers of electricity and gas to domestic users and small businesses in the UK, led the way in smart meter safety back in 2020 by adopting SMARTester. The use of the devices, by EDF engineers, has been so successful that 1000 SMARTesters have now been made available to their contractors.
Benefits
Robust – the robust and waterproof case is built to withstand the challenges of life in the field.
Instant – data is sent wirelessly to the app, providing instantaneous pressure readings.
Accuracy - the highly accurate stainless steel pressure sensor allows for readings up to 700 mbar.
Remote team management - sign into the Dashboard, where you can remotely manage teams by monitoring monthly statistics, real-time workforce analytics and schedule jobs.
Test evidence sharing - Results can be emailed as a pdf to colleagues or customers at the press of a button.
Reassurance – currently under trial for testing on gas mains and services.