MetriNet Water Quality Monitor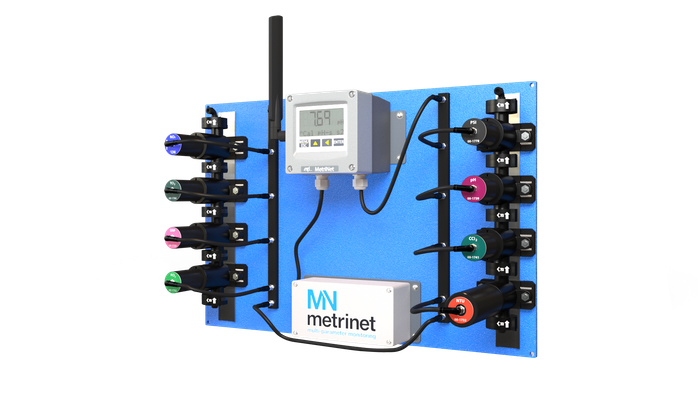 ATi's MetriNet solutions are a pioneering, field-proven breakthrough in water quality monitoring. With 16 parameters to choose from, the modular nature allows unique monitoring solutions for individual site requirements across utilities, food & drink, industrial, healthcare, leisure and events.
MetriNet's smart sensor technology offers sustainable solutions with zero water wastage*, helping to meet environmental targets, drive down complaints and create real-time awareness of water quality throughout the network. By using actionable insights, MetriNet ensures the efficient delivery of high-quality water in an environmentally friendly way.